Your New Property Access Solution!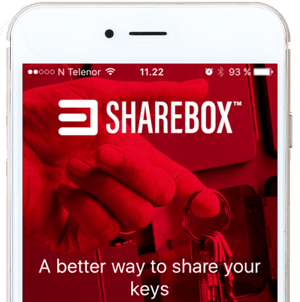 Share your keys with an integrated management solution.
Once you create an account you can begin reserve a locker and sending accesses to guests by adding their mobile number. All your lockers, guests and tracking appear right on your desktop for easy management!
Integrating Sharebox with your software dashboard will provide the key-exchange solution with the addresses and data of your apartments, rentals and buildings. Once you've chosen a guest, Sharebox utilize your reservation information in a text message to the upcoming guests with all the details they need to access, check-in and pick up the key.
Share your keys remotely with exchange cabinets
1. Open 2. Invite 3. Track

Find the nearest Sharebox and start automate your property management today!

Sharebox is an Europe-based solution that enables property managers to facilitate key exchanges from their mobile devices, Sharebox removes the headache of coordinating with guests to provide them with entry into your rentals. With Sharebox, you can stash your keys in a secure, conveniently-located cabinet, which guests can access through the Sharebox app. The app will notify you when your cabinet has been opened.
65.000 customers - 450 locations - 40 + cities
Public Network Key Exchange
Save time and make guests happy by dropping your key at a nearby store, kiosk or meeting point.



Property Management Applications
Build and run your own private or public solutions for high volume key management.
A key exchange service integrated with holiday rental operators
Our vision is to be the leading key exchange partner in Europe that serves holiday rental operators. We design, develop and distribute technology for the accommodation sector with new and novel solutions that drive revenue and create cost efficiencies.
Are you looking for ways to improve business?
Why not add Sharebox as a partner have key exchange integrated with your dashboard. Take advantage of our full white-labeling capabilities so that your customers will see your brand rather than Sharebox's.
Sharebox integrated with Guesty


Guesty is a property management platform for short-term and vacation rentals. With Guesty, property managers save time so they can focus on what matters most: growing their business.
I need to share my keys today!